The Glamorous Luncheon 2022 Will Feature Designs from Female Michigan Designers
I'm excited to share, The Glamorous Luncheon 2022 planned for, Saturday, May 21, 2022, at the Townsend Hotel in Birmingham, Michigan is sold out. The event is going to be a glorious one with a ton of "girl power" under one roof!
The Glamorous Luncheon is an annual fundraising event to support the GMF mission which is, to provide support, inspire, and build confidence in women and children in our community to enhance their quality of life, leading them to health, happiness, and safety. Our organization strives to bring comfort and life necessities (education, daily needs, and monetary support) to those less fortunate to make meaningful change. Proceeds from the event will allow GMF to purchase life necessity items for women, children, new moms, infants, and families in Michigan who are in dire need of support.
The event will be emceed by Detroit radio personality Lauren Crocker, co-host of The Blaine Fowler Morning Show on 96.3 WDVD and will offer professional networking, vendor shopping from eleven female-owned small businesses all located right here in Michigan, and a fashion show featuring designs from female Michigan designers.
Sponsored by Your Entourage Agency and Christina Del Ré, the fashion show will feature eight different looks from Michigan designers and ten different children's designs from Michigan designer Christina Palombit of Christina Del Re'. The fashion designers participating in this year's show are as follows: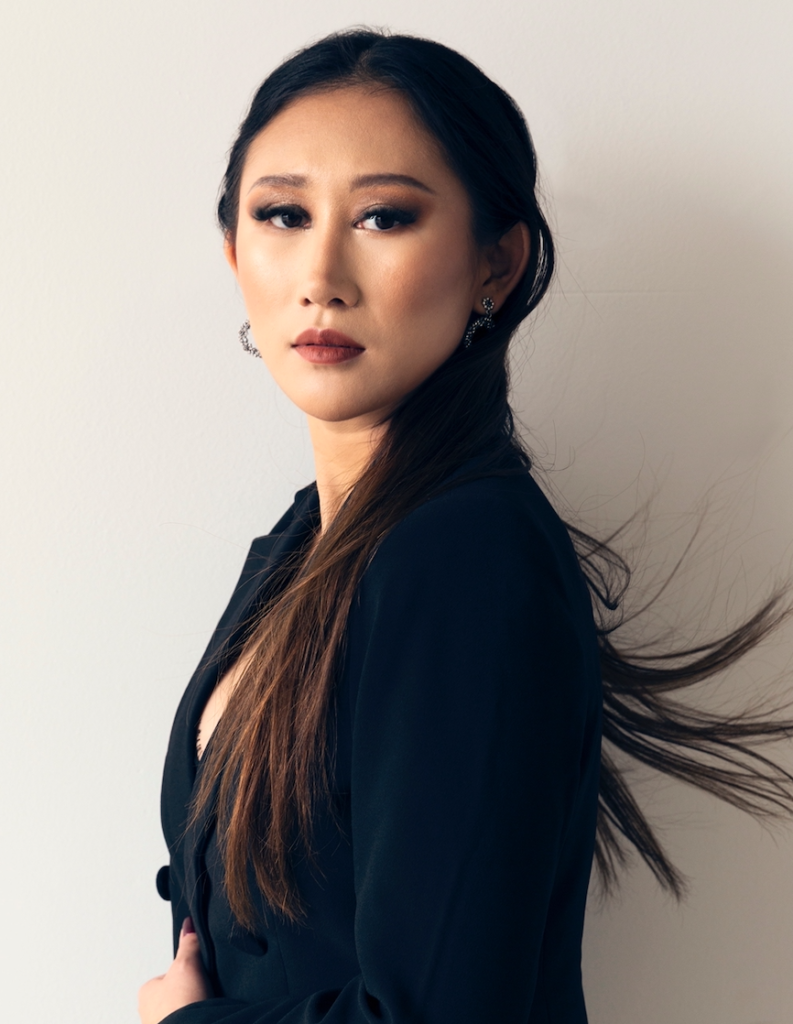 Jiayu Li is a model and fashion designer residing right here in Michigan. She graduated from Central Michigan University with a Fashion Design major and an Art minor back in May 2021. Jiayu is currently working as a seamstress in Grand Rapids and will be attending Central Michigan University for a Master's Degree this Fall. She is proficient in pattern making, draping, technical design, sewing, and Adobe Creative Suite.

Brittany Ray Sogge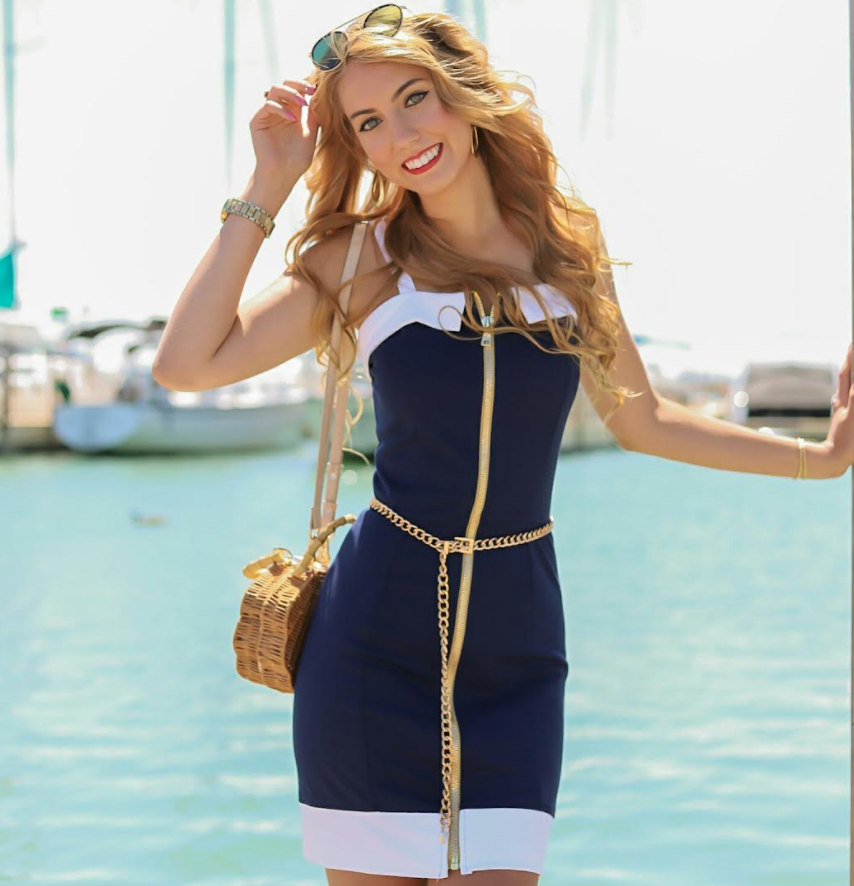 Brittany Ray Sogge
is the founder & fashion designer of Brittany Ray, a coastal-inspired women's fashion line. She is also the founder & social media strategist of
Bedazzled Britt
and a board member of Fashion Group International Detroit, Inc., a non-profit fashion organization.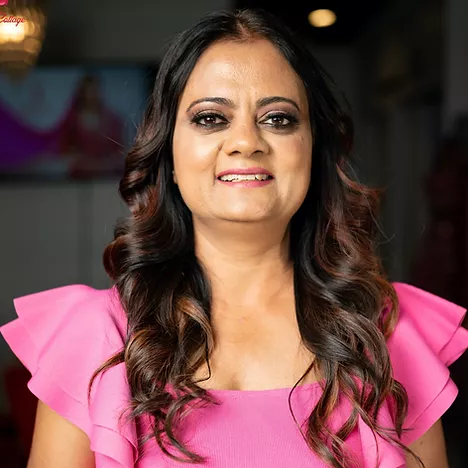 Rachna Chandra is a fashion designer for her clothing and shoe line Taj Cottage INC. She Is also the GMF Board Vide President and Executive Co-Director of Detroit Garment Group. Rachna has experience in designing soft trims for the automotive industry and currently works as the Lead Industrial sewing Instructor at Zaman International (501 c-3) – leading to building a sewing factory to make the manufacturing local. Rachna is a mother of two and also runs a full-fledged boutique "Taj Cottage" in Farmington Hills, Michigan.
Taj Cottage is an Indian Bridal Boutique in Farmington Hills Michigan, catering to all ethnicities since 2005. It is a one-stop shop for everyone. Rachna is very well known and connected in the community. She truly believes in empowering and helping others and giving back to the community. She believes in giving the platforms to everyone to enhance confidence, boost Self- esteem and become a better person.
Rachna also serves as a board of advisor in The Indian Scene, a digital Indian magazine. She is a Co-Founder and former board member of a non-profit organization, DIWA – Detroit Indian Women Association, where "Empowered Women Empower Women" (501 c-3).
Mila Pershyna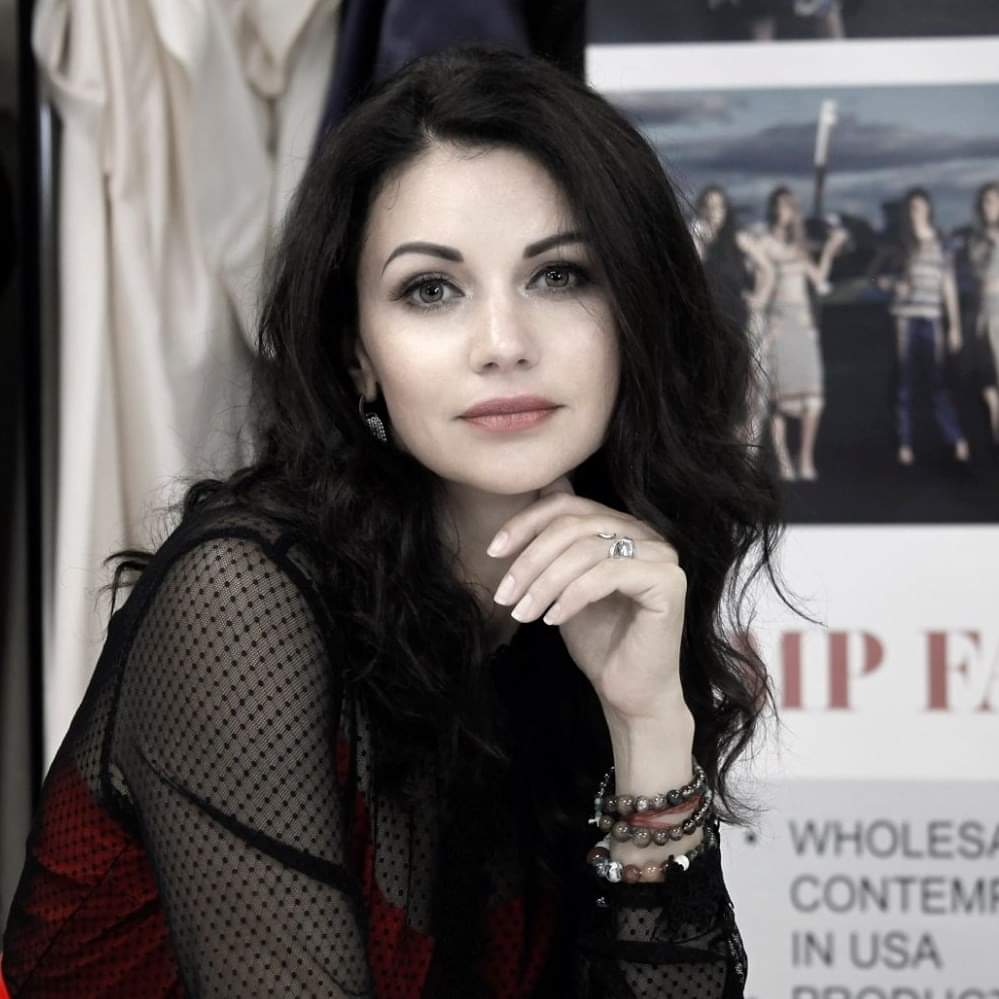 Mila Pershyna
is the founder and CEO of MP Fashion USA and is a driven entrepreneur who is fiercely determined to make a great impact in the world of fashion! MP Fashion has evolved from one woman's dream to USA made and nationally sold contemporary women's brand. Mila Pershyna earned a BS in Linguistics and a MA in Fashion Design and Merchandising. She has gained knowledge in all aspects of the fashion industry while working at Diane von Furstenberg New York and attained extensive experience in retail management.
While doing marketing research for her master's essay on contemporary maternity wear, and being a working mother herself, Mila Pershyna found a need for fashionable and transitional outerwear for expecting mothers leading to the creation of MP Fashion.
In 2013, Mila Pershyna launched "Maternity and Beyond" outerwear made in Michigan that was sold on Zulily and Smartbargains. This contemporary line was made to empower women with a sense of confidence and personal expression while reflecting on the pride and joy that comes with motherhood. "Maternity and Beyond" is a unique line that mirrors the non-maternity market for the fashion and budget-conscious woman and allows her to go comfortably from pregnancy to post-pregnancy and vice-versa. Later, Mila Pershyna expanded her line to sportswear becoming a contemporary Ready-to-Wear (RTW) brand made in the United States, specializing in styles for the fashionable and active city woman.
Ariel Taub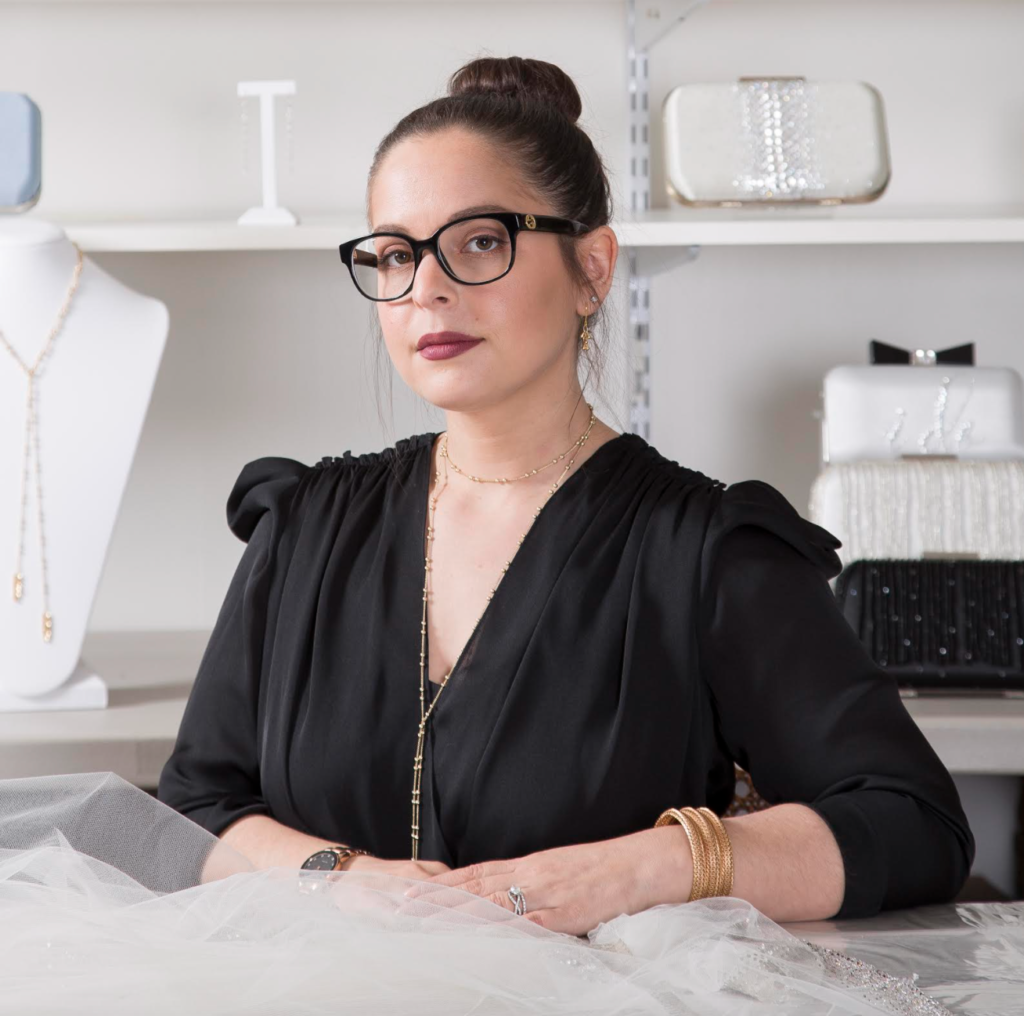 After graduating from Parsons New School of Design,
Ariel Taub
went on to build her accessory brand in hopes of providing clients with glamorous, timeless pieces intricately crafted by hand. Dedicated to creating high-quality, American-made products, Ariel specializes in crystal work, as she meticulously places each individual gem, and centers her collections on modern, glamorous details. The brand consists of clutches, jewelry, veils, and other couture accessories, which are made with the highest quality brilliant cut crystals, and are handcrafted in the designer's Michigan-based studio. Each design is made meticulously by hand with the utmost care, allowing the products to be customizable. For the bridal accessories, they are only complete once touched by a hidden something blue — the brand's signature element and gift to its brides. –
arieltaub.com.
Lyudviga Shneyders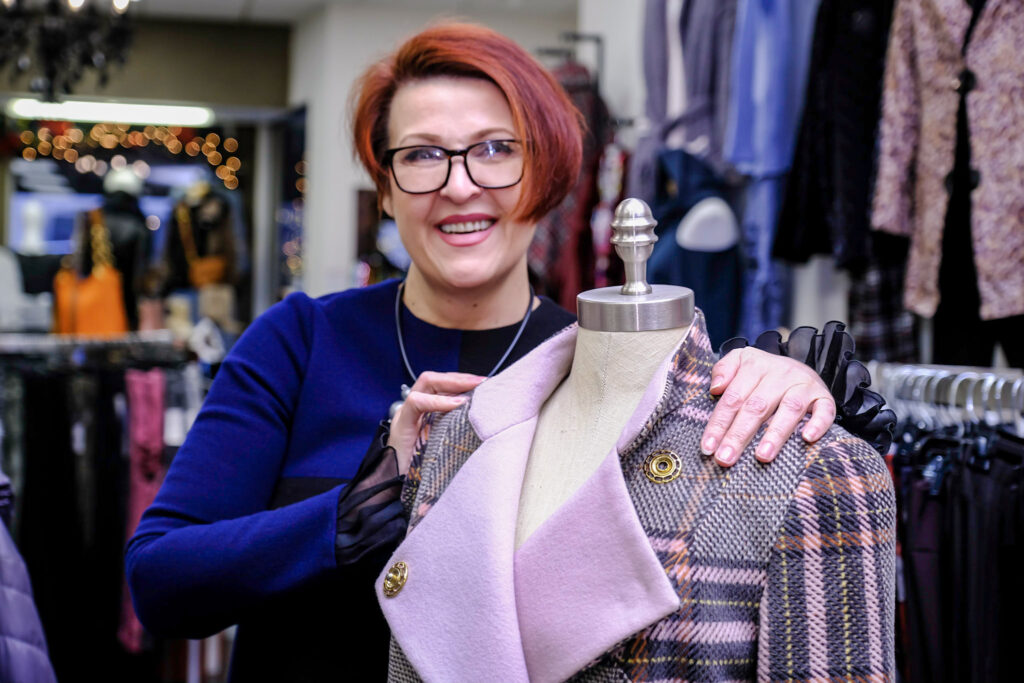 Nearly 20 years ago, Lyudviga Shneyders stepped off the plane from Crimea with only $200 in her pocket. Today, she's a fashion maven and boutique owner; Lyudviga Couture in Birmingham, Mi. Lyudviga provides only the best fabrics and original styles for women. Shneyders designs personal attire for her private clients and also designs the most beautiful formal and evening wear as well.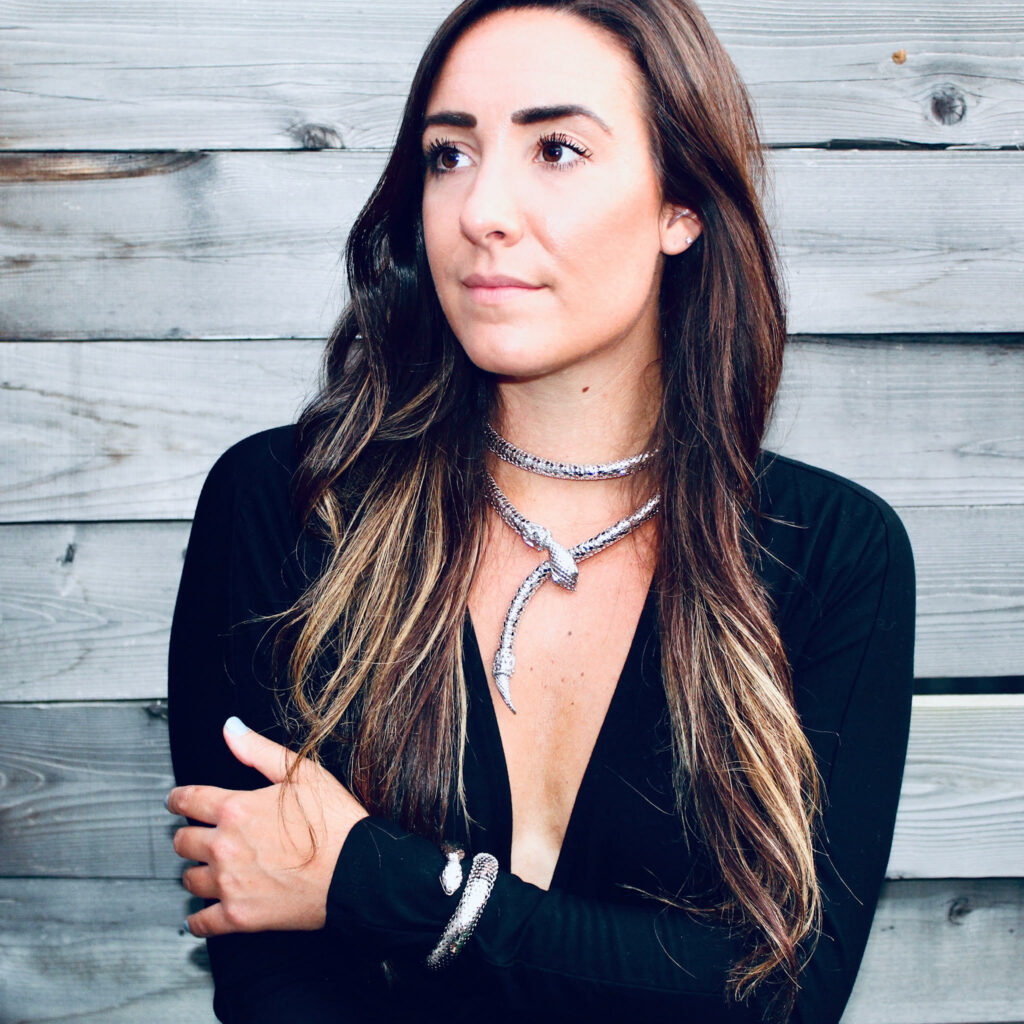 Ashley Harris is a Metro Detroit fashion designer and product engineer designing automotive interior parts for a Tier 1 supplier. She received an AAS degree from the Fashion Institute of Technology in New York City combined with her BS in fashion design from Western Michigan University along with a minor in general business. Ashley interned for fashion mogul Vera Wang while in New York City working directly with the bridal and ready-to-wear creative teams. Since returning to Detroit, she has been running her own up-and-coming design label in addition to her full-time job for nearly 8 years.

She was named Best Dressmaker by Hour Detroit Magazine in 2019 and was featured by the Detroit Free Press and FIT's Art and Design blog for her designs and efforts in PPE creation during the Covid-19 pandemic. Harris' client base represents Detroit's growing diversity and economic vitality. She mostly creates originals for clients in the Detroit area now but hopes to eventually manufacture small runs. She specializes in cocktail dresses and eveningwear. We are thrilled to have Ashley's incredible designs included in our show for the second year in a row!
Ashley Hann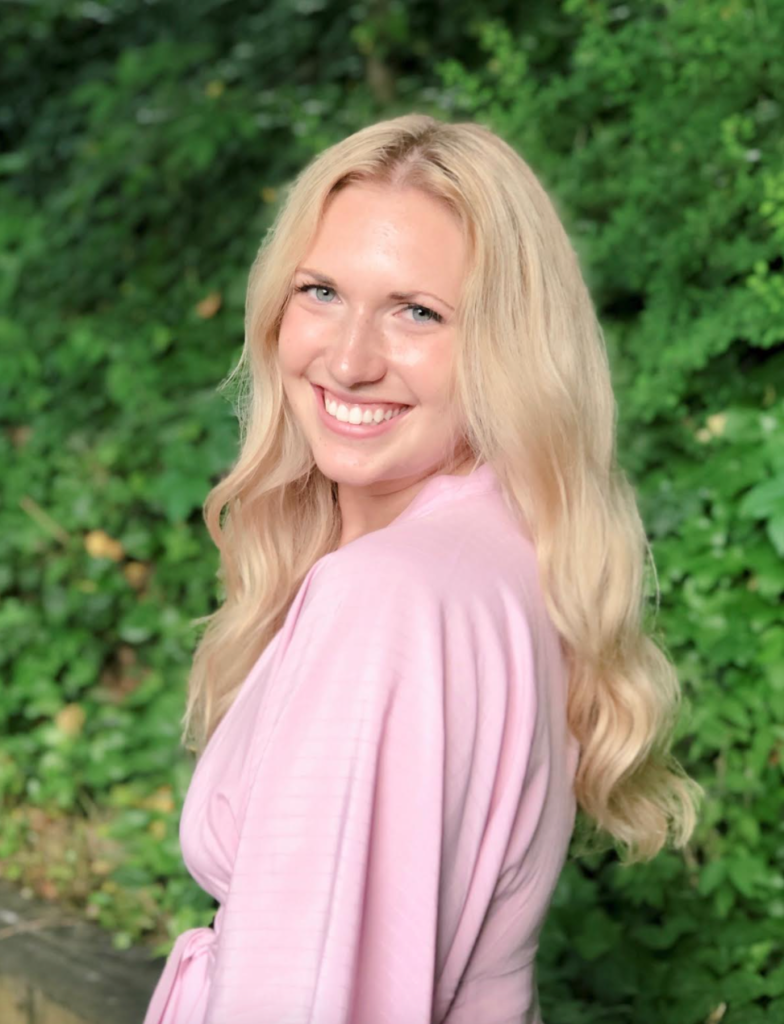 Ashley is an Assistant Kids Designer for Kohl's corporate in Milwaukee, Wisconsin. She grew up in Howell, Michigan, and graduated from Kent State University in 2021 earning a degree in Fashion Design. At an early age, Ashley fell in love with fashion and, has been pursuing a career in the industry ever since. Ashley has gained experience and knowledge of the fashion industry working as an outlet design intern for Kate Spade, sales associate, seamstress assistant, and fashion consultant. Her inspiration comes from her desire to help women feel confident, bright, and beautiful. Ashley's positive energy and passion for fashion are apparent in all of her endeavors.
Stay tuned for more information and for an event recap here and on our social media pages @detfashionnews. Be sure to also follow Glamorous Moms Foundation on social media @glamorousmomsfn. To learn more about the Michigan 501 (c)(3) organization Glamorous Moms Foundation, visit glamorousmoms.foundation.
Disclosure – This post may contain affiliate links. By clicking and shopping, you help support Detroit Fashion News and allow us to keep reporting on all things fashionable.