Jewelry Trends for Fall
Here's how to take your outfits to the next level this season by choosing the right finishing touches. 
We already know that layering is your best friend during the crisp fall air, but why don't we take that layering idea and apply it to our accessories? I know what you're thinking… Isn't this just gonna look chunky and get all tangled up? Yes and no. 
Well, that is exactly the point. Gold chunky jewelry is what you want to go for this season. For example, adding a thick gold chain atop your favorite sweater is going to elevate your look and draw more attention to that perfect sweater.  
If you're in need of a good chunky chain necklace, a great option is the Ashley Gold Stainless Steel Gold Plated Adjustable Link Lariat Necklace. Intrigued? You can read more about Ashley Gold in our exclusive Detroit Fashion News interview with her here. 
Now that you've got a chunky gold necklace on, it's time to have some fun. A more dainty necklace is the next step in layering jewelry. Whether you have an old chain necklace with a pendant on it laying around at home or are looking for something new— this is where we start to get into the layered jewelry look.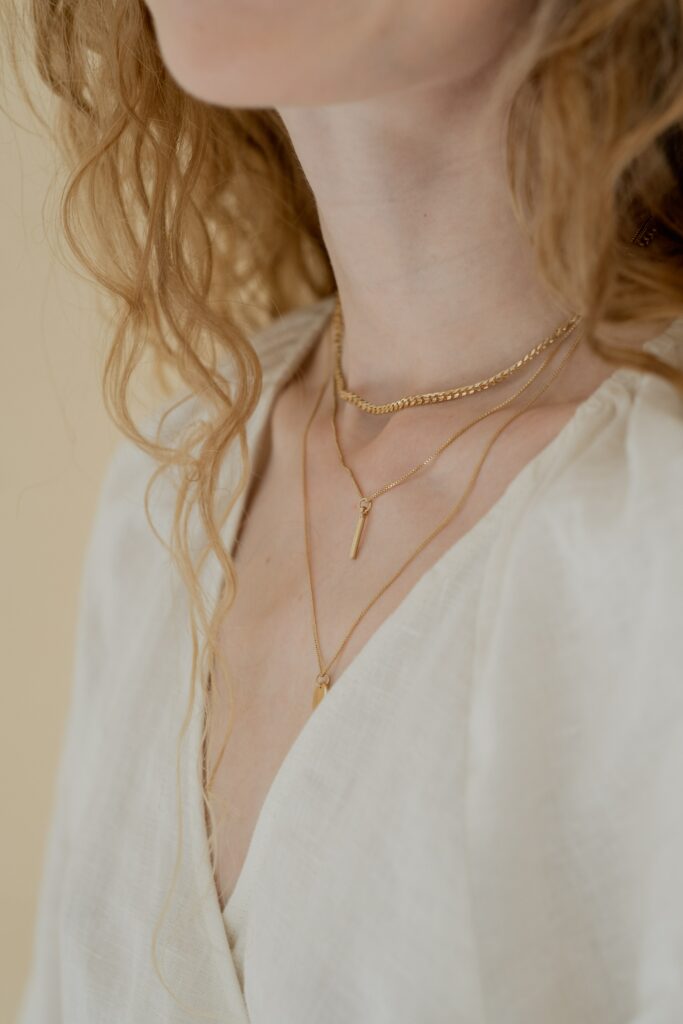 Check out the diella necklace from Vajze which perfectly encapsulates that tiny yet eye-catching necklace look we want for layering. 
Speaking of dainty necklaces, this is what we want to keep doing. When it comes to layering jewelry, you really only need one or two chunkier pieces. The thinner necklaces are what add that extra volume to the look as a whole and make it. 
Let us not forget that necklaces are not the only way to layer your look this fall season. An excessive amount of rings is also very popular right now in the trend cycle.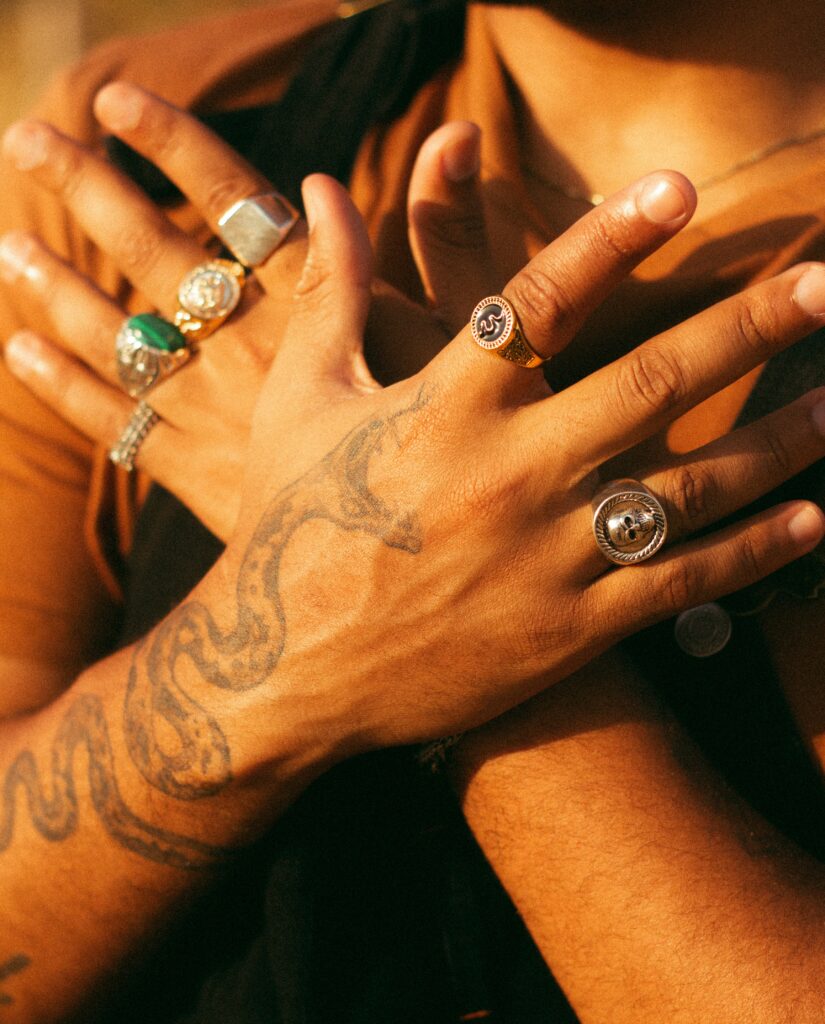 Rather than just wearing one or two rings, it's all about more and more. Of course, there is also a way to layer rings on the same finger. More commonly referred to as stacking rings, this is a great way to add that extra touch to your outfit yet look very put together at the same time.
Here is a good example of some stacking rings from SOKO. 
At the end of the day, layering your jewelry is one of the more creative sides of adding accessories to your outfit and really lets you show your personal style through the little details. 
Disclosure – This post may contain affiliate links. By clicking and shopping, you help support Detroit Fashion News and allow us to keep reporting on all things fashionable.