Creative Ways to Extend the Lifespan of Your Wardrobe
Extend your wardrobe with the right pieces that last a lifetime.
While fashion trends may change with the seasons, you don't actually have to jump headfirst into every fad in order to stay current. Why not extend the lifespan of your wardrobe and incorporate items you already own into your next fashion-forward look? With these creative tips, you can truly have it all—a reliable year-round wardrobe, room to incorporate trends, and flexibility in your budget.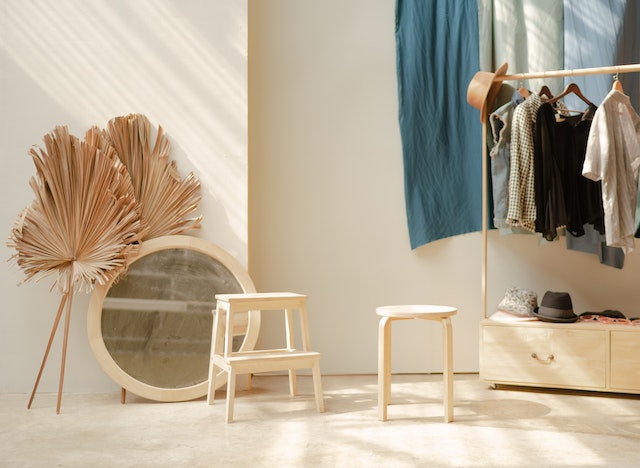 Launder Clothes Carefully
How closely do you pay attention to the washing instructions on your clothing tags? Those recommendations are there to keep clothes looking good for as long as possible. Along with following specific care instructions, try some of these laundry-day tips:
Turn graphic tees and sweatshirts inside out to prevent the graphics from cracking.
Wash clothes in cold water to keep dyes from running or fading.
Line-dry clothing when possible so items don't pill or pick up lint in the dryer.
Learn Basic DIY Repairs
If you lose a button on your favorite blazer or you spot a tear in one of your t-shirts, don't toss the piece out or donate it just yet. Minor clothing fixes are easy to learn, especially when there's a YouTube tutorial out there for every repair.
Learn your way around a needle and thread to replace buttons and fix small rips and holes. If you worry about your knit sweaters and socks developing holes, learn how to darn them.
Good to Know:
Visible mending is a rising trend as more folks eschew fast fashion in favor of creative sustainability. Mend a hole in your jeans with a patterned patch or darn a hole in your sock with yarn in a contrasting color.
Accessorize!
Don't have room in your budget for new tops, dresses, and pants every time fashion trends change? Breathe new life into your classic pieces by incorporating high-fashion accessories that make a statement.
If you've grown bored with some of your closet's workhorse pieces, think twice before getting rid of them. A plain black dress can gain a new lease on life when you add a trendy wrap, scarf, or piece of jewelry on top.
Want to extend the lifespan of your current wardrobe? Use these creative tips to take care of the items you already have and find new ways to appreciate the pieces you've had for years.
Disclosure – This is a collaborative post and may contain affiliate links. By clicking and shopping, you help support Detroit Fashion News and allow us to keep reporting on all things fashionable.