Grandma's Precious Fashion Items Still Make a Statement.
You are invited to an upscale work celebration before the holidays. It's in early December before the crazy, frenzied season that is fast approaching. You decide to go with your basic black satin blouse that has a jewel neckline and bishop sleeves that button at the wrist. It feels luxurious and stunning matched with your black velvet mini and tights. Not to mention, the red glitter pumps sitting on your closet shelf.  But, you realize that you have used up your favorite accessories. You ask yourself, "Should I buy something new?" But, you already know that answer. You don't want to take the time to shop, because you are already busy preparing for your holiday celebration. You sit on your bed, look at your closet and your eyes drift to the heirloom jewelry armoire that your loving Grandma gave you years before.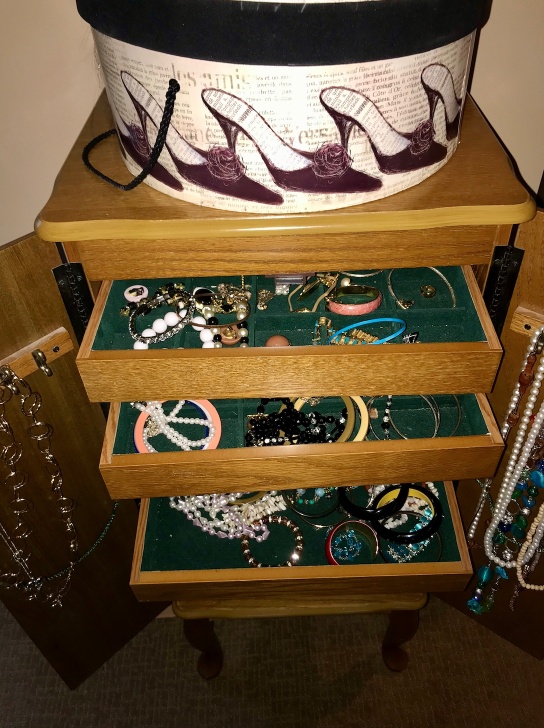 Its beauty captivates you as it shines in the soft light of your room. You feel warm and reminiscent of your childhood because you remember going through her jewels for hours on long, lazy childhood days.  You would pull out the beautiful,  shiny, opaque, Chrystal or pearl gems and hold them up to the light. You would lay out the necklaces and earrings on the carpet in wonder. She would sometimes open her dresser drawer to reveal her scarves, gloves, clutches and pillbox hats in beautiful colors and textures; often silk or lace.  She would tell you a story about each one.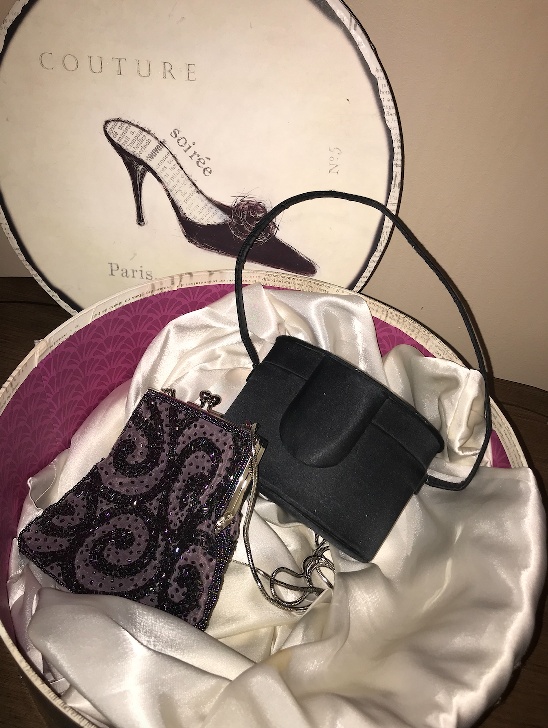 She recalled each occasion and which dress that accompanied them. It was usually something tailored and refined, but sometimes she would challenge the 1940's. They were classic with a slight detail like a low back or sheer fabric accompanied by a camisole underneath.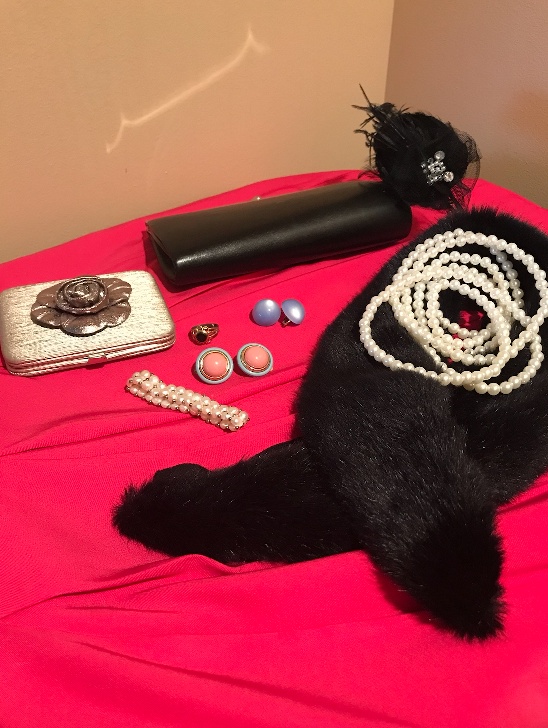 "The accessories make the outfit." she advised and preceded to pull out her boxes.  Hats of all designs, feathered headbands, beaded purses, and gloves.  What an abundance of choices.  You think it must have been fun dressing back then.  Fashion was respected, refined and glamorous.  It was a deliberate process in grace and style.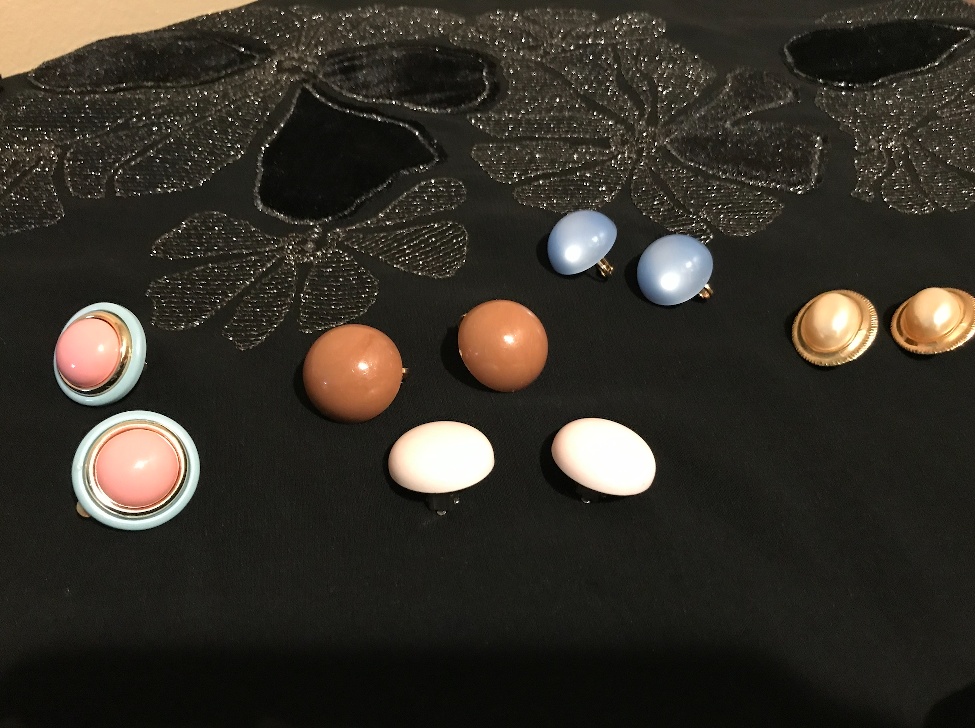 As you sit contemplating your own fashion decisions for this holiday event, you realize that your mild grandmother had once been a miraculous stylist for herself. She turned heads while entering a room and you want to be just like her. "It's in the blood." you think. Maybe your love of fashion and beautiful objects was, indeed hereditary.  Just like her, you like the hunt for the perfect fashion expression. You enjoy the rituals of assembling each part of your ensemble to create a harmonious expression of you. So, in eager anticipation, you open the doors of the armoire with new eyes. The adventure begins.
Disclosure – This post may contain affiliate links. By clicking and shopping, you help support Detroit Fashion News and allow us to keep reporting on all things fashionable.